Front terrace with Angoulême Flagstones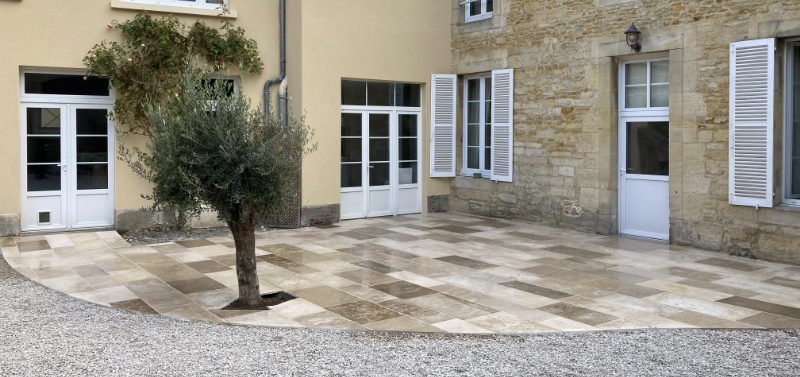 The first impression matters greatly. The entrance terrace, in particular, is the first thing your guests notice when they arrive at your home. This space should be welcoming, in addition to highlighting the unique character of your property. This is where the Angoulême French limestone flagstones with its antique finish comes into play.


The Angoulême French limestone flagstones has found its place in this entrance. The warm tones complement the space perfectly. The tiles create harmony for the entire area.
Our Angoulême Flagstones is ideal for the flooring of an entrance. It embodies the perfect marriage between refined aesthetics and durability. This paving is a re-edition made from French stones (sourced from a French quarry). Its beige hues, natural patina, and antiqued finish bring a lot of charm.