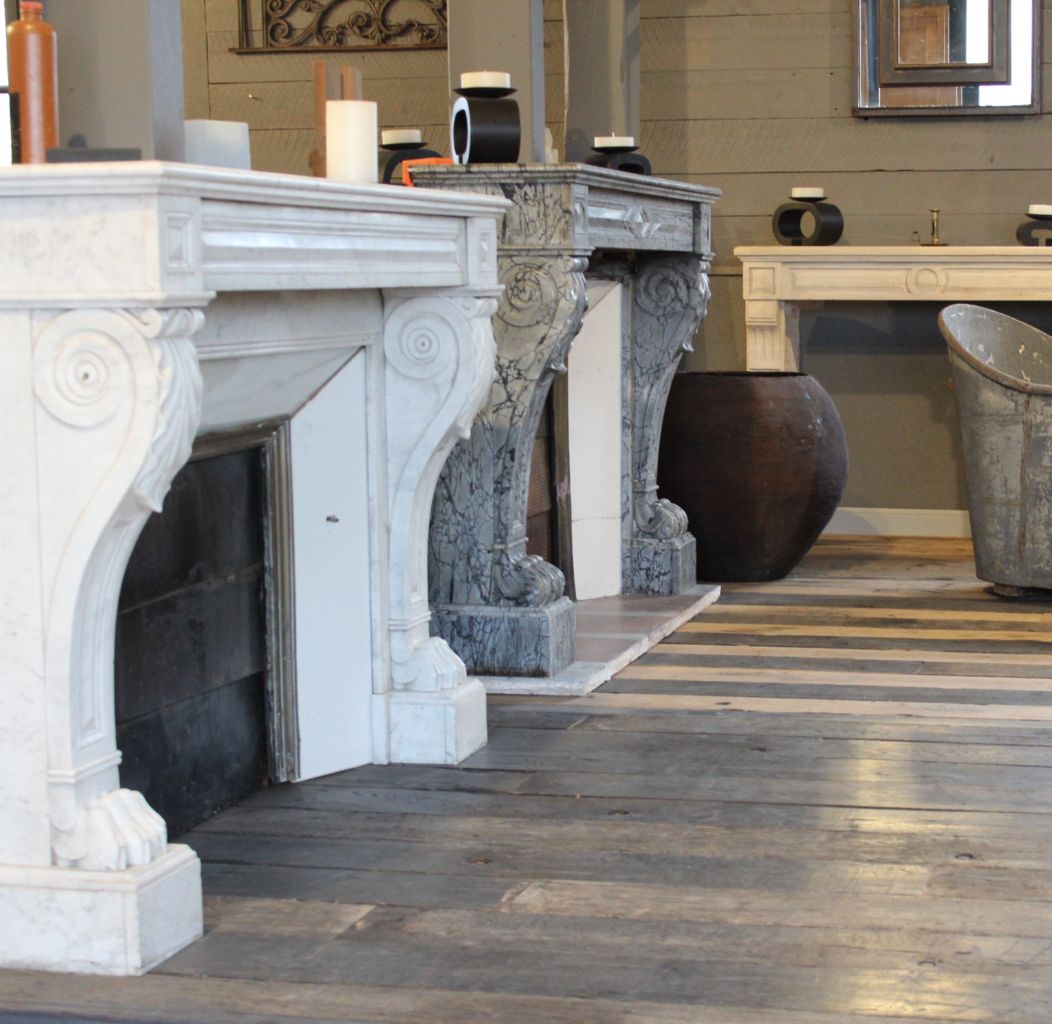 3 showrooms in france
Of course France is famous for its gastronomy and fine wines, its haute couture fashion, and its Age of Enlightenment philosophers, but we look around to see fine architecture and stone work and imagine those who created it. BCA Matériaux Anciens are 15 experienced professionals inspired by and specialized in the reclamation and supply of French antique materials and architectural salvage. With France's best stocks and the premises and infrastructure to achieve it, BCA are ambassadors for the supply of noble French antique materials across France and worldwide. Influenced by its roots in the demolition industry, since 1995 BCA have attached great importance to sourcing what's beautiful, saving it for re-use, and making it available for your projects.
The taste of history
Sourcing and stocking one-off architectural antiques and reclaimed antique materials, or making careful reproductions and new designs, BCA Matériaux Anciens operate in France but also export worldwide, particularly to North America, the United Kingdom, across Europe, the East, Australia & New Zealand. BCA's staff prepare these materials in the company's depots and workshops, to be integrated into historic or new projects.
View our Truly Reclaimed antique stone floors and paving, wood flooring, antique fireplaces, and decorative features for architectural interiors, exterior and gardens. All three premises have vast interior showroom displays, and landscaped areas outside featuring garden antiques in-situ, stone paving, oak beams etc, and of course the stock yards.
At L'Hôtellerie-de-Flée (49)
Between Laval & Angers, just North of the Loire Region's chateaux.
BCA Matériaux Anciens, Route de Craon, 49500 L'Hôtellerie-de-Flée
Tél : 02 41 61 62 40
Opening times Monday to Friday: 08:00 to 12:00hrs & 14:00 to 18:00hrs
Opening times Saturday: 09:00 to 12:00hrs
Contact details :
English language enquiries +33 (0)6 07 01 90 26
david.bca@mac.com
Office Hôtellerie-de-flée : +33 (0)2 41 61 62 40
At Pont-L'Évêque (14)
NEW : Opening : Wednesday, 29 March, 2023
6 Rue Laplace – 14130 Pont-l'Évêque

Located in the Calvados area of central Normandy, near the world famous resort of Deauville. BCA's Pont L'Évêque premises are 190 km (118 miles) West from Paris on the A13 autoroute. 2 showrooms with 2 atmospheres ! Come and explore our extensive interior and exterior showroom spaces dedicated to natural materials, both BCA's antique reclaimed and Pierre & Parquet's contemporary materials. Our subsidiary Pierre et Parquet is specialized in high quality new natural stone paving and tile, and wood flooring.
Opening times Monday to Friday : 08:00 hrs - 12:30 hrs then 13:30 hrs to 19:00 hrs.
Opening times Saturdays : 09:00 hrs - 12:00 hrs then 14:00 hrs to 19:00 hrs.
Contact details :
English language enquiries : +33 (0)6 07 01 90 26
david.bca@mac.com
Office Pont-L'Évêque : +33 (0)2 61 67 23 40
At Mery-Corbon (14)
In the heart of Normandy between Caen and Lisieux
BCA Matériaux Anciens, Route de Paris, 14370 Mery-Corbon
Opening times Monday to Friday: 08:00 to 12:00hrs & 14:00 to 18:00hrs
Opening times Saturday: 08:00 to 12:00hrs & 14:00 to 17:00hrs
Contact details :
English language enquiries +33 (0)6 07 01 90 26
david.bca@mac.com
Office Méry-Corbon: +33 (0)2 31 23 95 87