Publié le Tuesday 29 October 2019
Across rural France are a multitude of ancient fortified manor houses. Their feudal past is behind them, but many remain privately owned and maintain an agricultural activity on their ancestral lands. The Chateau de Crosville at Crosville-sur-Douve in West Normandy's « La Manche » is one such case, often open to the public during country fair events that bring life to the property, and assist with the burden of restoring and maintaining such a massive family home protected by the region's Monuments Historiques.
It is a chateau representative of the periods's provincial style featuring an amalgam of Gothic, Renaissance and Classic architectural styles.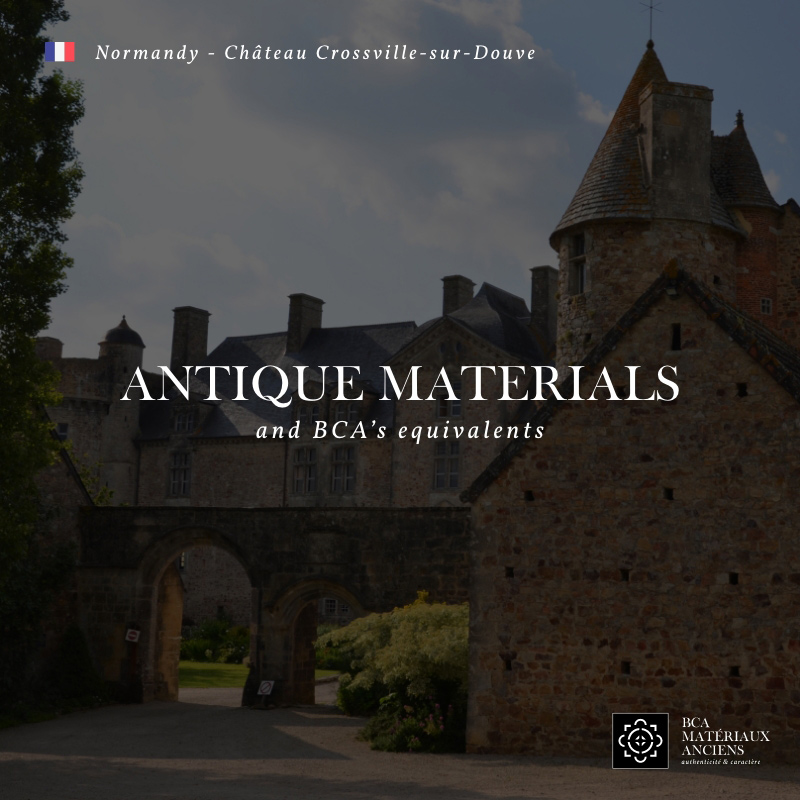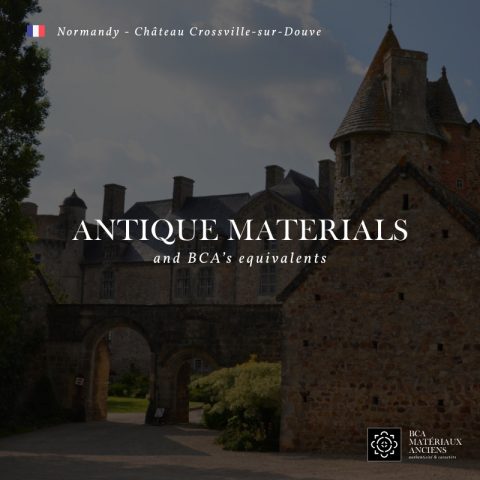 ANTIQUE LIMESTONE FLOORS AT CHATEAU CROSVILLE IN WESTERN NORMANDY
The interior flooring photos show original stone paved floors in octagon and in hexagon format, presumed 17th century. Some of them are quite higgledy piggledy and full of authentic charm. They show the traces of centuries of footfall and probably some abuse, as the chateau was apparently abandoned in 1742 and used for agricultural purposes within the manor house itself until the 1930s, when the current owner's parents took over the farm. The monumental but austere stairways are made of local Valognes limestone steps (comparable to Bourgogne stone) up to the first floor level, then there are robust granite step up the remaining flights of stairs …. worn but almost indestructible.
BCA'S LIMESTONE OCTAGONS WITH CABOCHON CORNERS, AND HEXAGON EQUIVALENTS
FOLLOW US ON SOCIAL MEDIA :