Publié le Tuesday 10 September 2019
Surely the most moving images of « Les Invalides » are the national funerals of France's fallen heroes that regularly take place in the main courtyard, the paved « Cour d'Honneur ».
A visit to the monumental 17th century « Hôtel des Invalides » in Paris's 7th arrondissement is always an epic occasion to admire its classic architecture, military hospice and museums, the cathedral and the mausoleum of Napoleon 1st.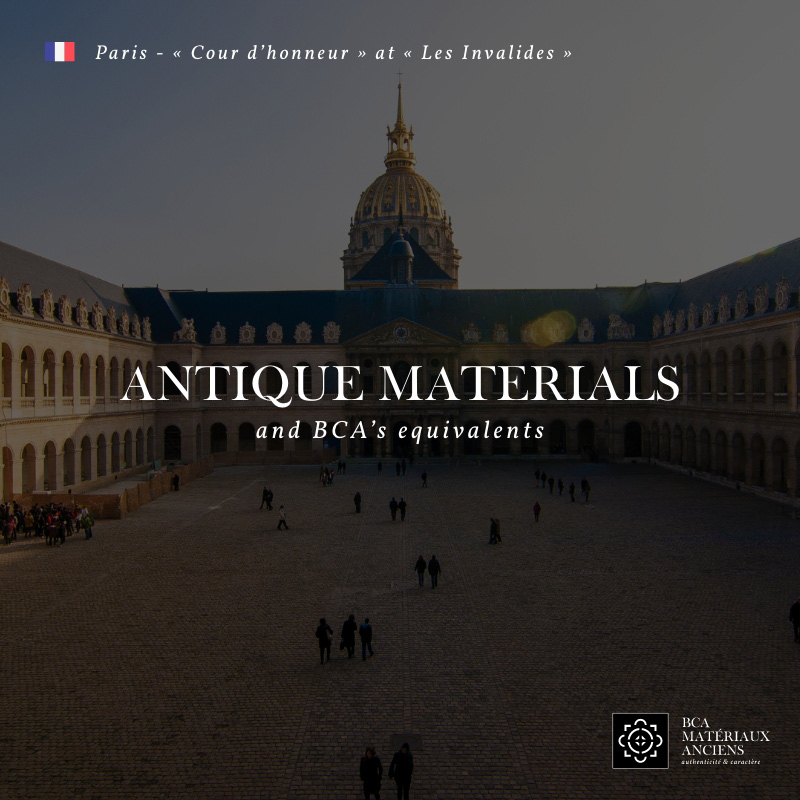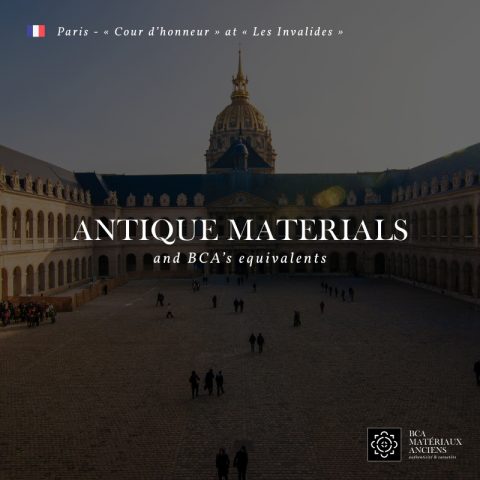 RECLAIMED COBBLESTONES AND STREET SETTS FROM BCA'S STOCK
Heaven forbid that the historic, almost sacred paving from such a parade ground would find its way into BCA Antique Materials' stockyards. However comparable and sometimes identical antique reclaimed French sandstone cobblestones (setts), typically in « Grès de Fontainebleau », are sourced from more mundane locations in Paris and other historic French towns. For example when a 19th century factory or railway station is renovated or redeveloped, perhaps with underground parking where once there had been marshalling yards, there are broad expanses of antique cobblestones and street setts lifted and then acquired by BCA Antique Materials for re-use on our clients' historic projects across France and overseas.
Follow us on social networks: